On the occasion of leaving the old and welcoming the new, Zhejiang Satellite TV News 1 minute 26 seconds! Grab two...
On the occasion of 2020
Sports fans in Hangzhou are still immersed in a sports event
2019 Hangzhou Tmall Cup International Tennis Invitational Tournament
On the evening of the 29th, at the Hangzhou Olympic Sports Center Tennis Court "Little Lotus" successfully concluded
Little Yujun still has some ideas
Let's take a look at the demeanor of the masters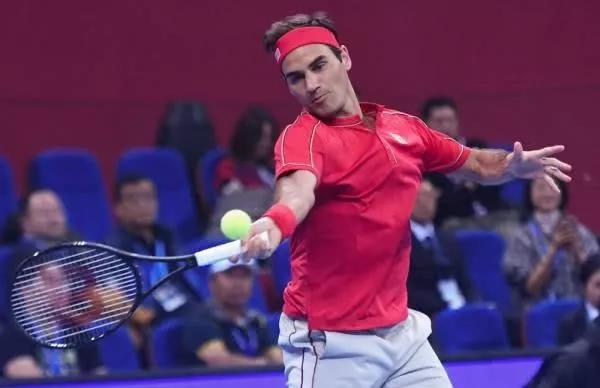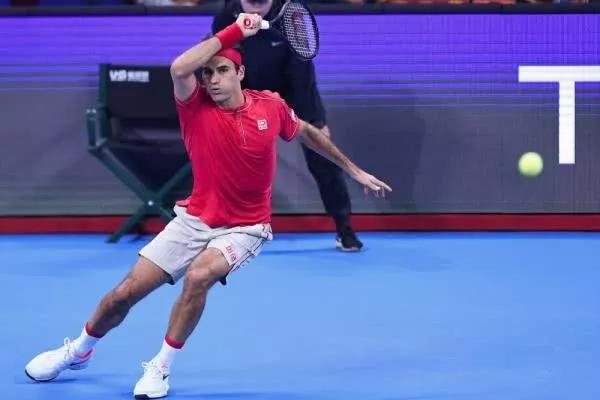 In the video released by Xinlan.com, there is also a clip of the master kicking the shuttlecock!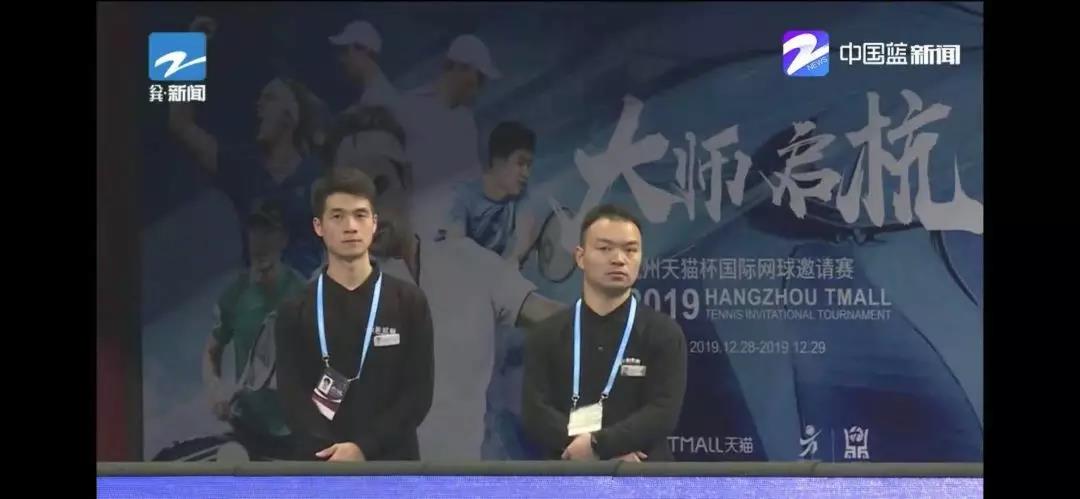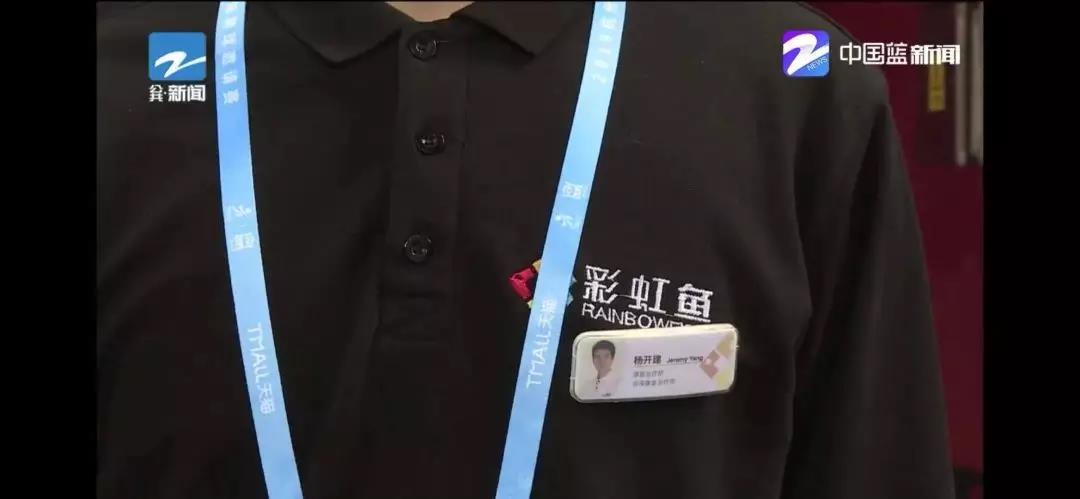 These two people are not like security guards or coaches. Who are they?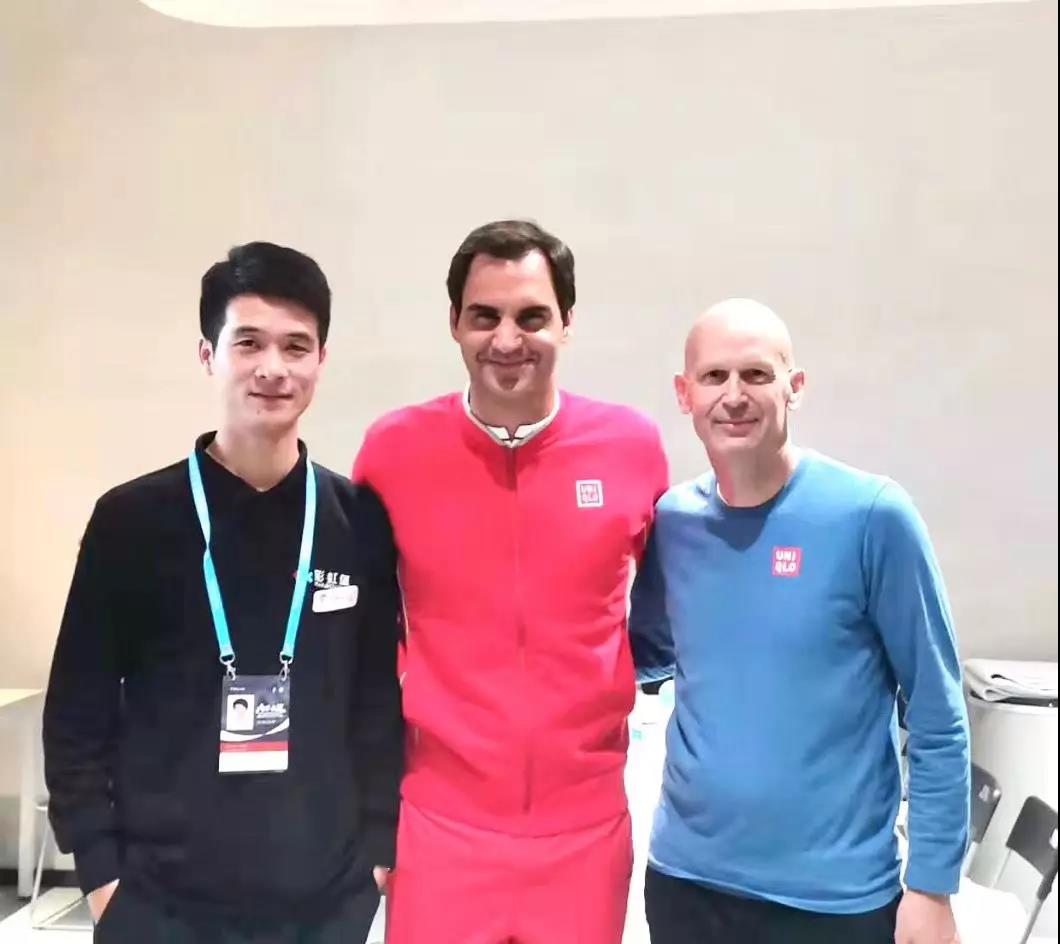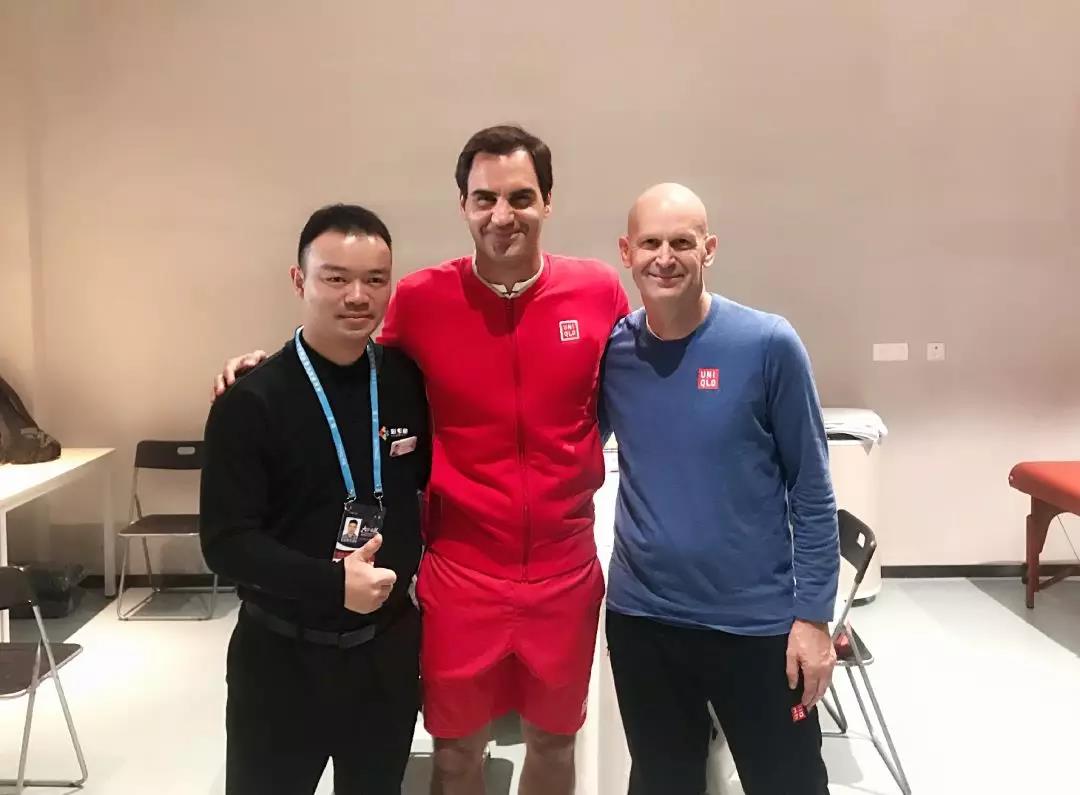 And they can have close contact with the tennis king? (I would like to thank the photographers, editors, chief directors and chief planners of Zhejiang Satellite TV Sports News, and extend our highest regards to you~)
Explore the background
Alright, it's not for sale, these two are our Rainbow Fish's sports rehabilitation therapists~
Now, let us follow our therapist and explore the backstage of Tmall Cup~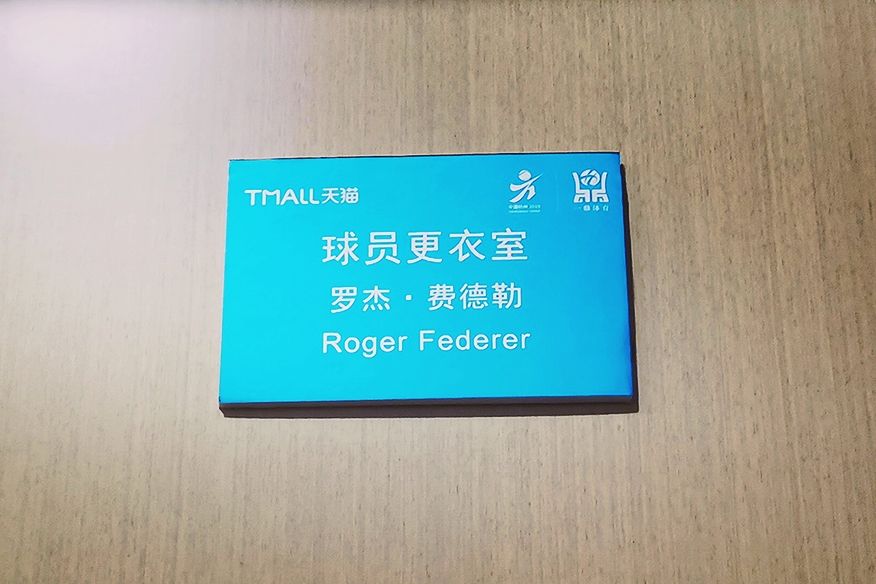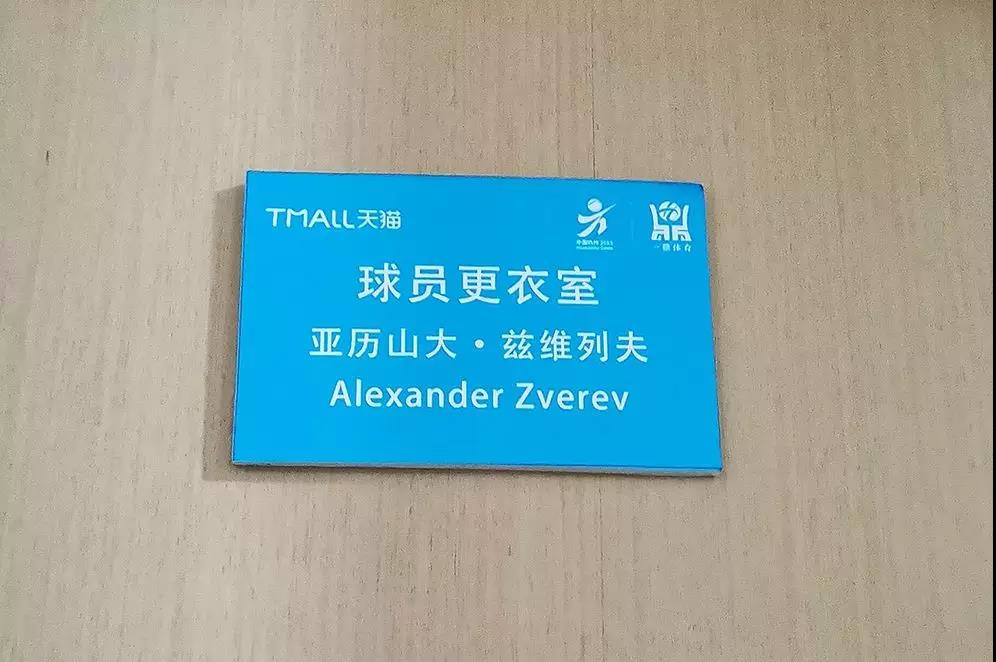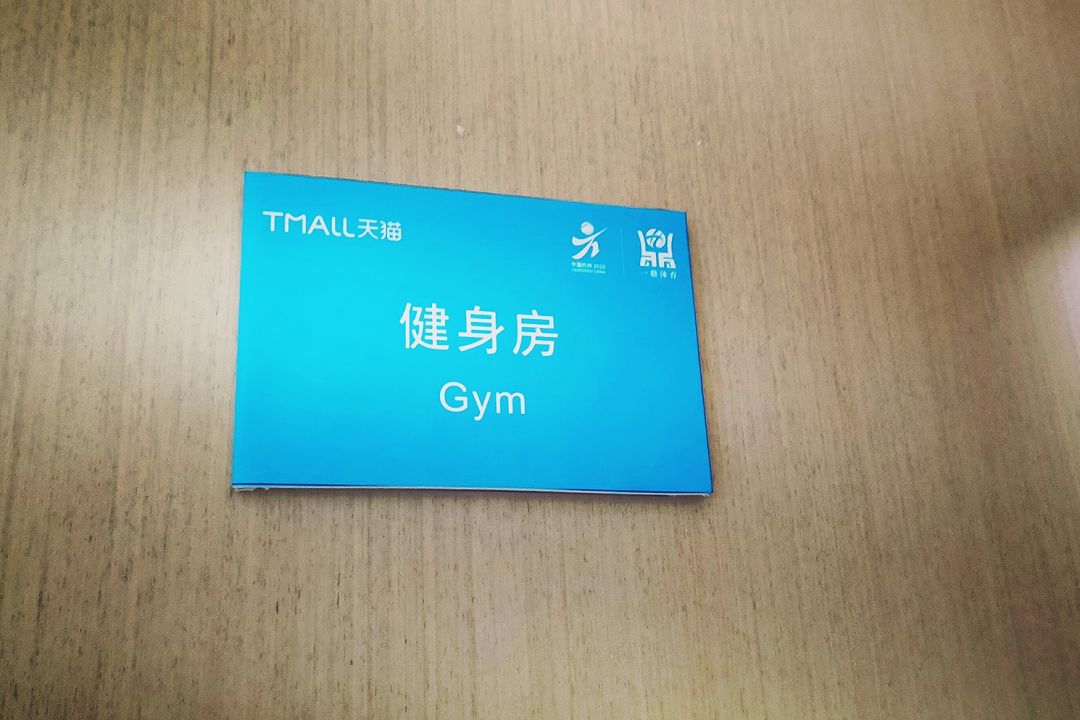 We all know that top athletes are likely to experience injuries during the game, and timely recovery during and after the game is very important for sports performance.
So what is the inside of the rehabilitation treatment room that we care most about?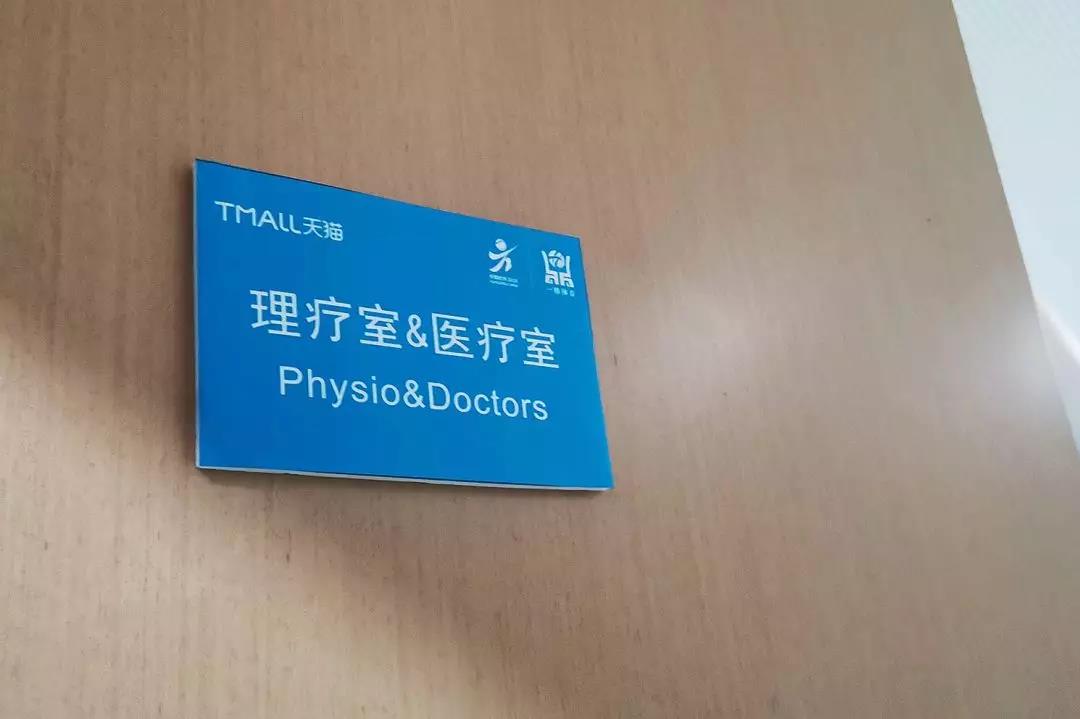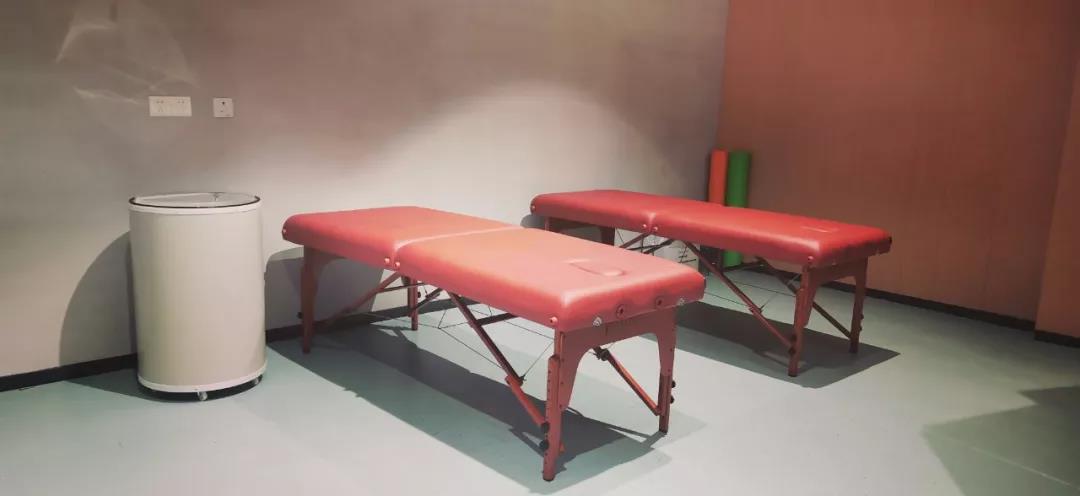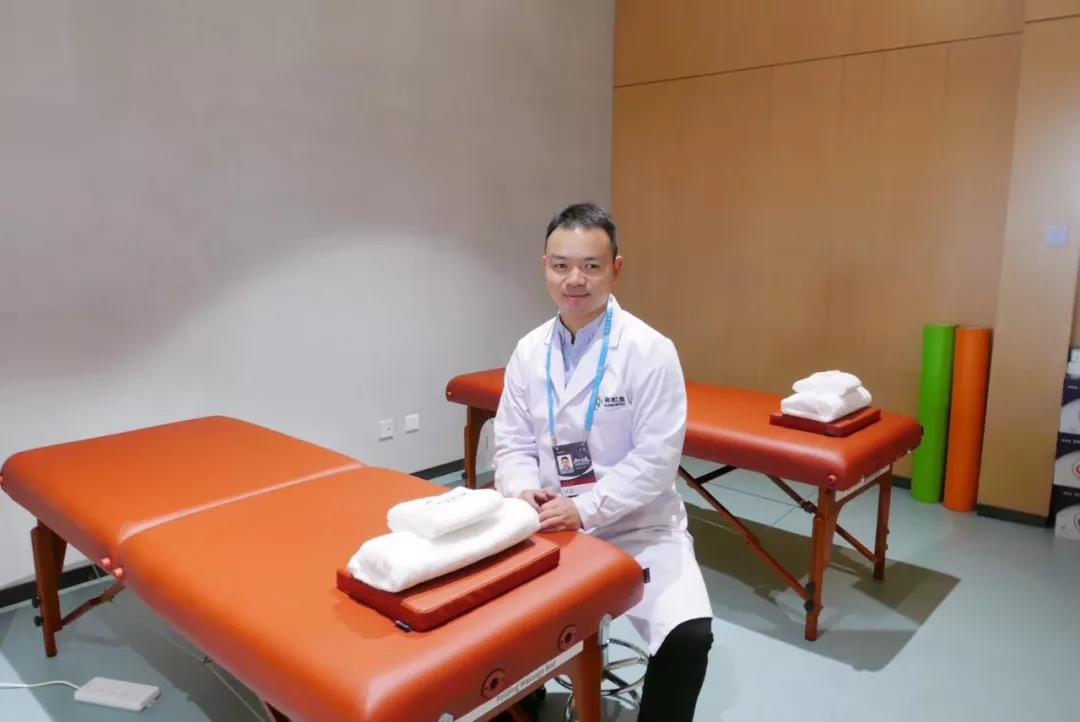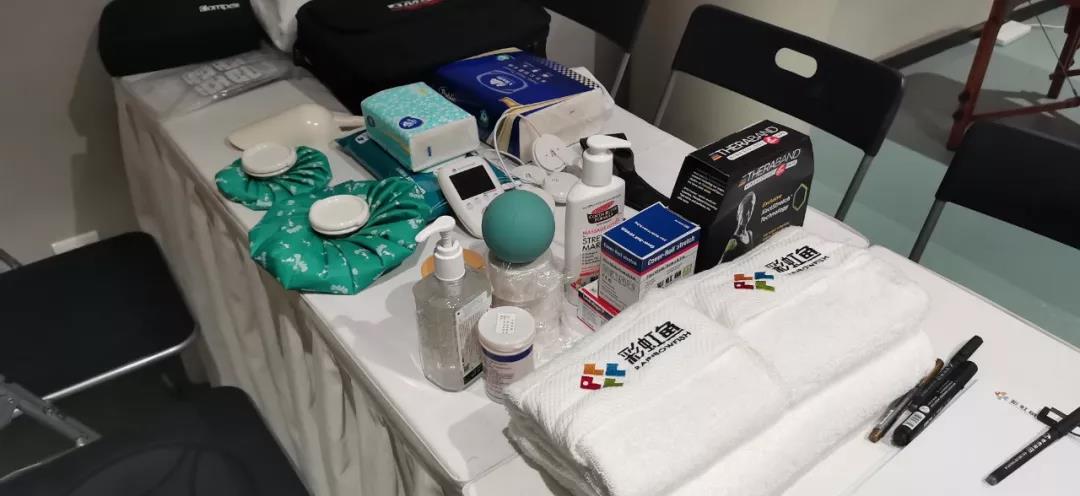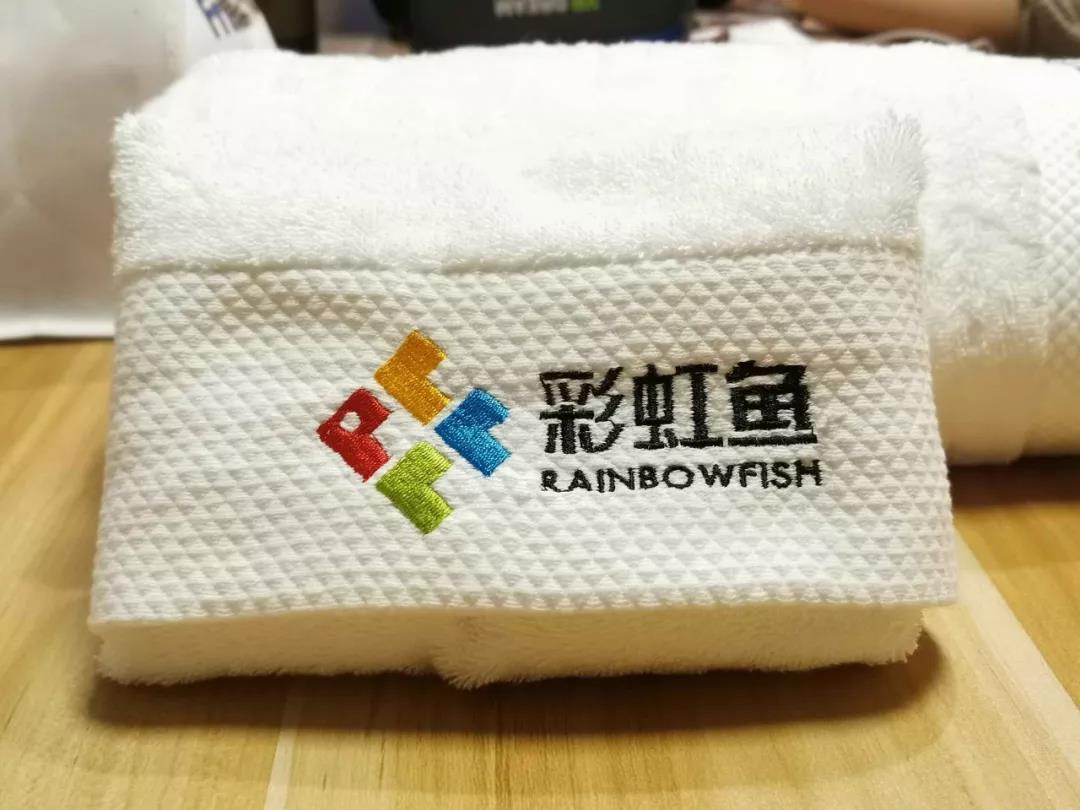 This is the towel! The towel used by Federer!
Rainbow Fish Professional Sports Rehabilitation Service
Rainbow Fish Rehabilitation is the only sports rehabilitation project in the national sports industry demonstration project.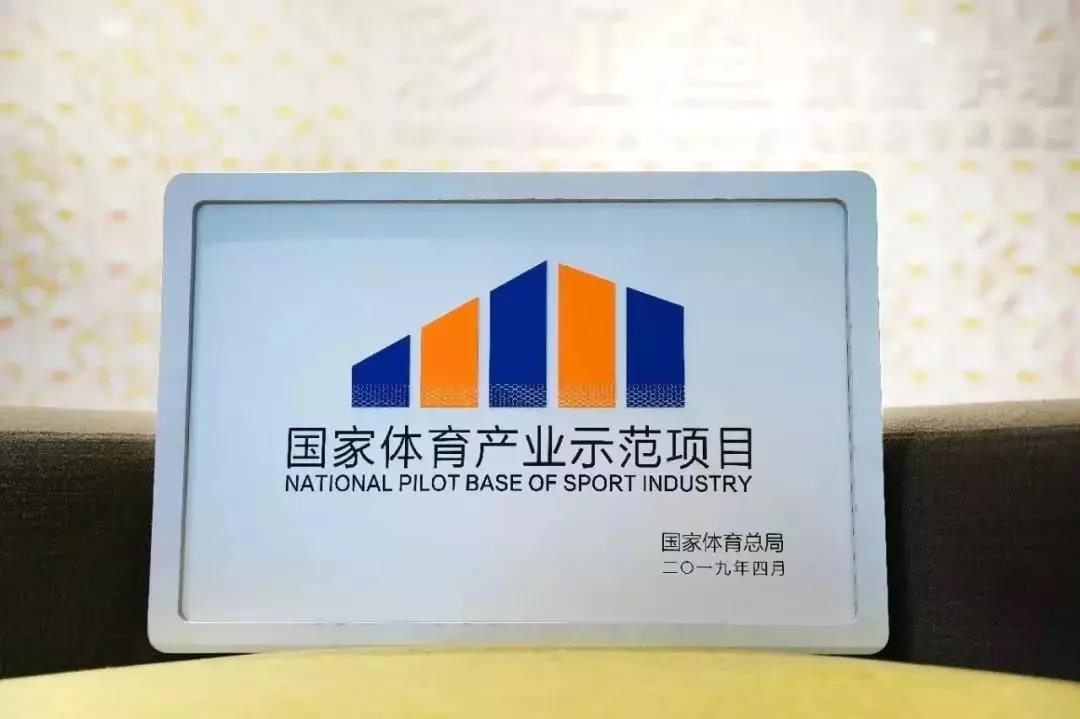 Counting this Tmall Cup International Tennis Invitational Tournament, Rainbow Fish has served many major events.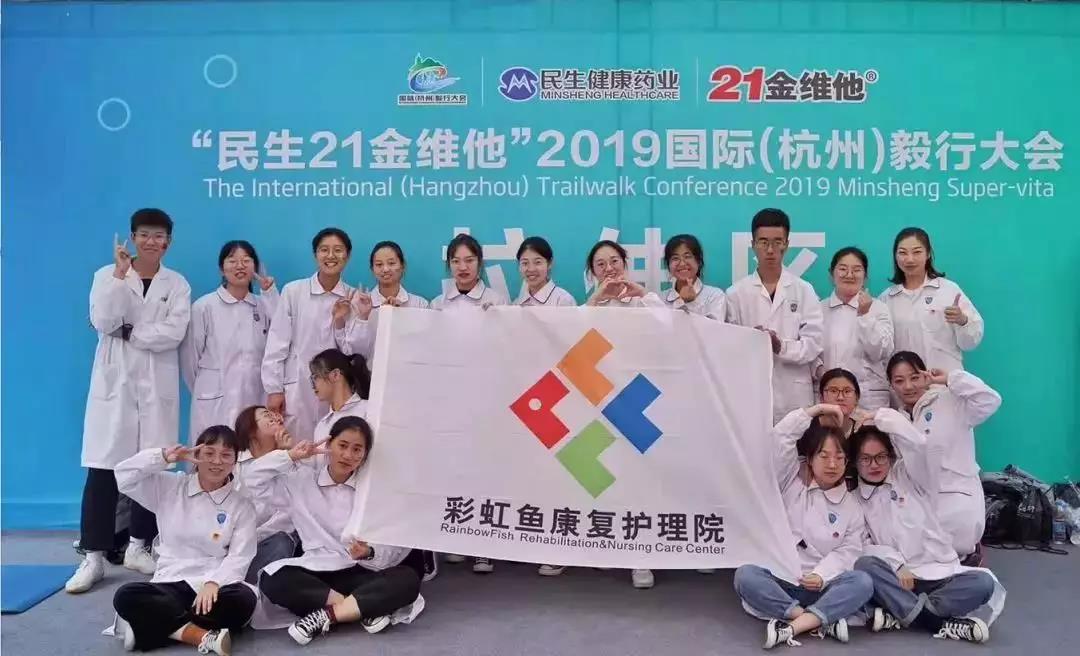 From 2016 to 2019, Rainbow Fish Rehabilitation has served tens of thousands of Hangma and Yixing people from all over the world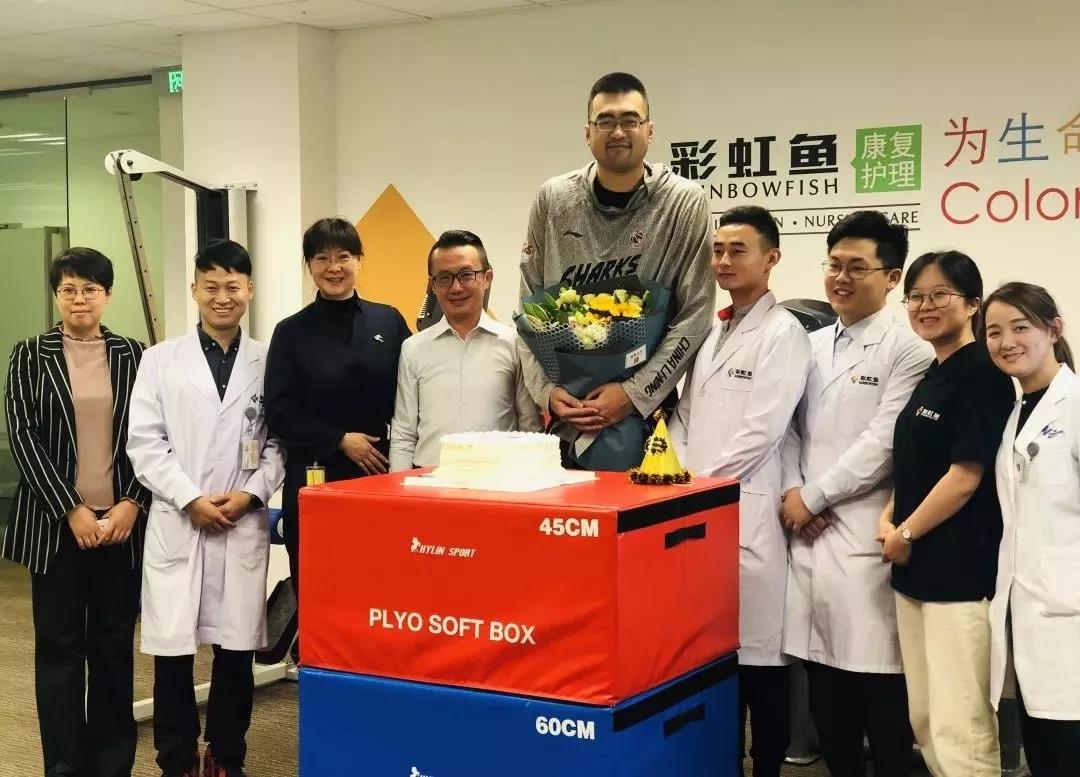 Rainbow Fish celebrated the birthday of Max Zhang Zhaoxu, the captain of the Shanghai Jiushi Shark Club in treatment
We also provide professional sports rehabilitation services for many professional athletes.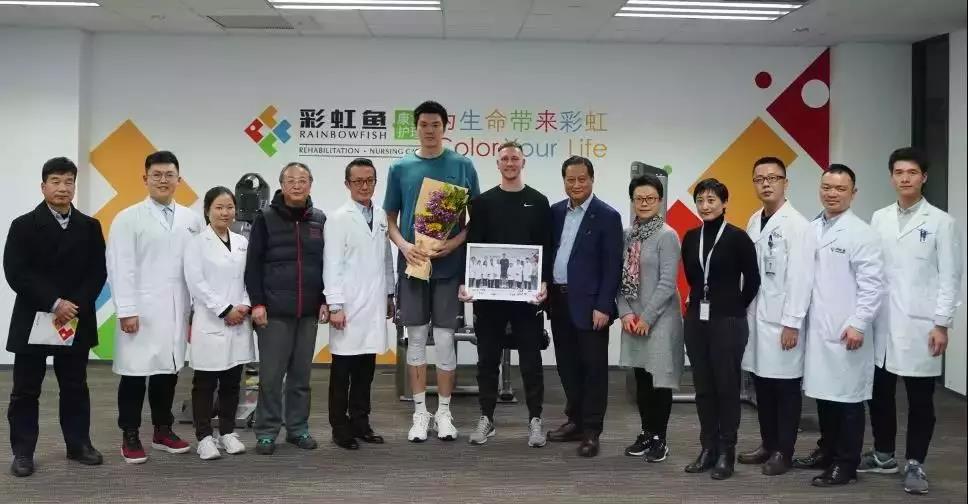 Dong Hanlin and Shanghai Shark Club's team doctor, physical coach, surgeon Professor Chen Shiyi, and Rainbow Fish Rehabilitation Team, took a group photo for the return ceremony after recovery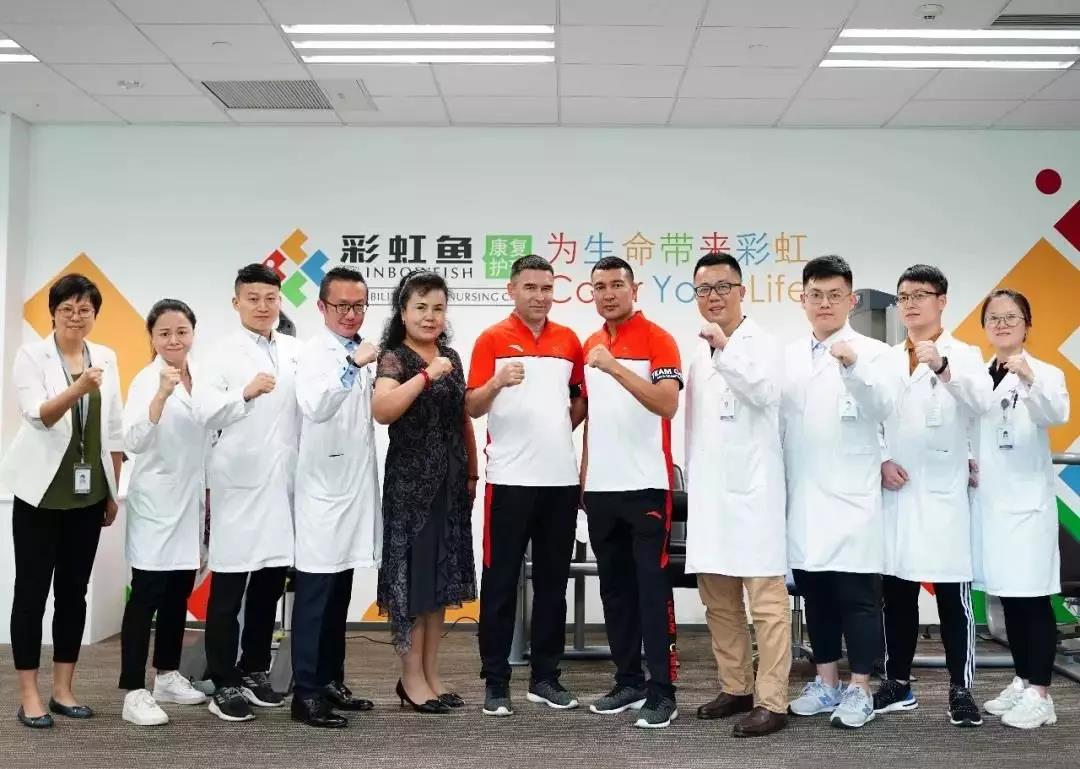 Rainbow Fish Rehabilitation Team provides pre-match rehabilitation for boxing champion Makati Tursun Joan