This spring, at Shanghai Rainbow Fish Rehabilitation Center
We have witnessed the hardships of a CBA star's successful recovery
Recently, Shanghai CBA insider general and Shanghai Sharks main player Dong Hanlin spoke on his Weibo, saying that his recovery in the hospital has come to an end and he will return to the team.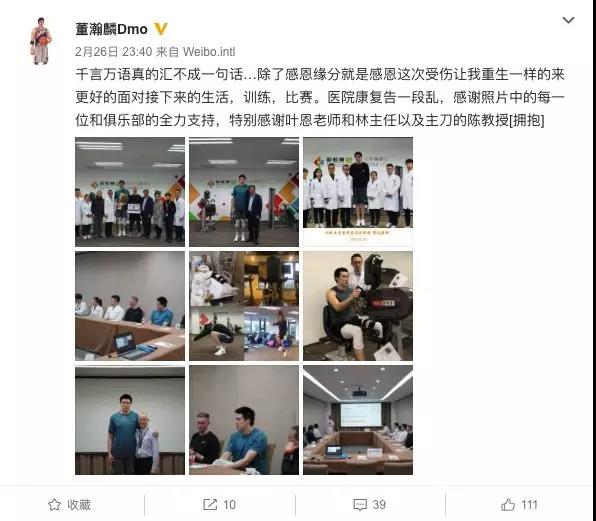 On February 25, 2019, after 10 weeks of recovery, our basketball poet Dong Hanlin will return to the team to prepare for the playoffs.
Rainbow Fish Rehabilitation organized a tripartite connection meeting for Dong Hanlin's return to the team, and invited Dong Hanlin, Dong Hanlin's team doctor from the Shanghai Shark Club, Dong Hanlin's physical trainer, and Dong Hanlin's surgeon Professor Chen Shiyi to participate in the transition meeting to celebrate Dong Hanlin's return to the team.
Director Lin Xuanhong of Shanghai Rainbow Fish Rehabilitation Center summarized Dong Hanlin's recovery and returning to the team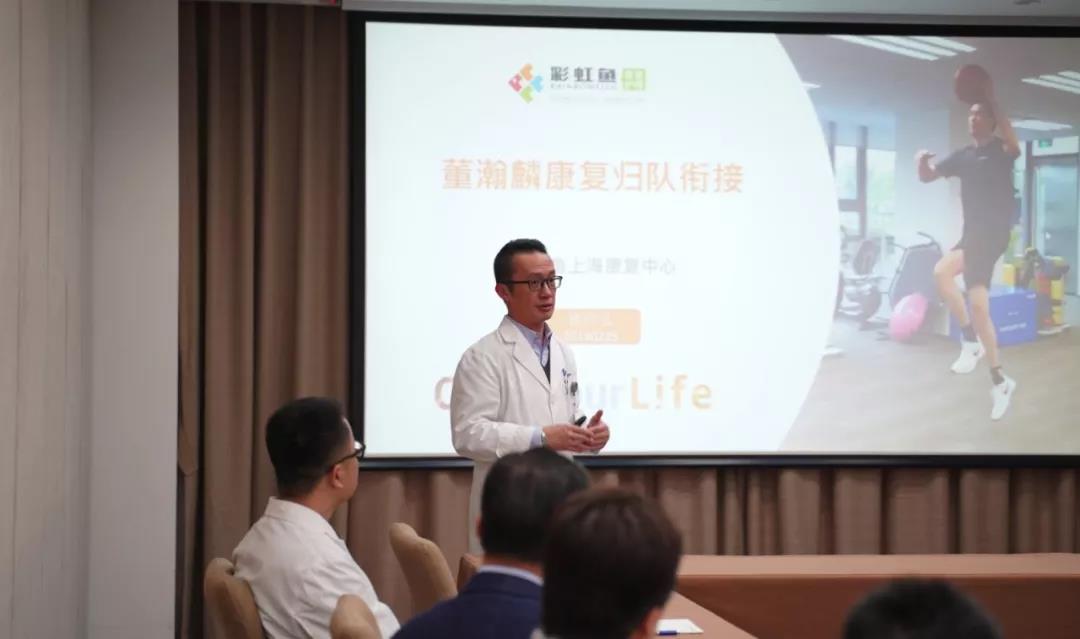 Director Lin Xuanhong of Shanghai Rainbow Fish Rehabilitation Center summarizes Dong Hanlin's recovery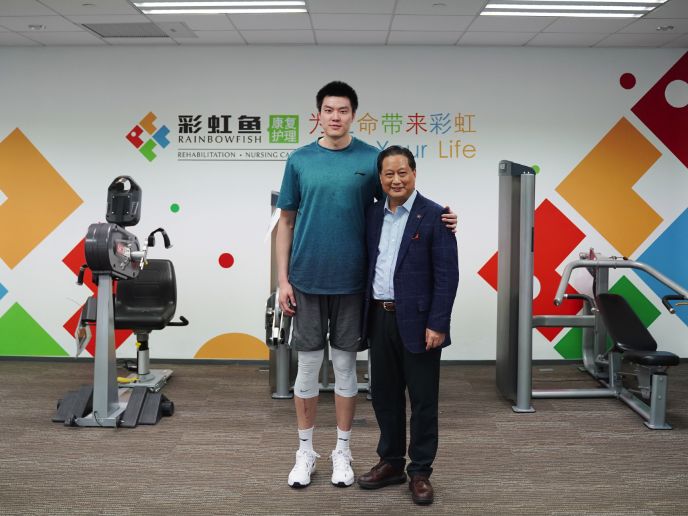 Dong Hanlin and his surgeon, Professor Chen Shiyi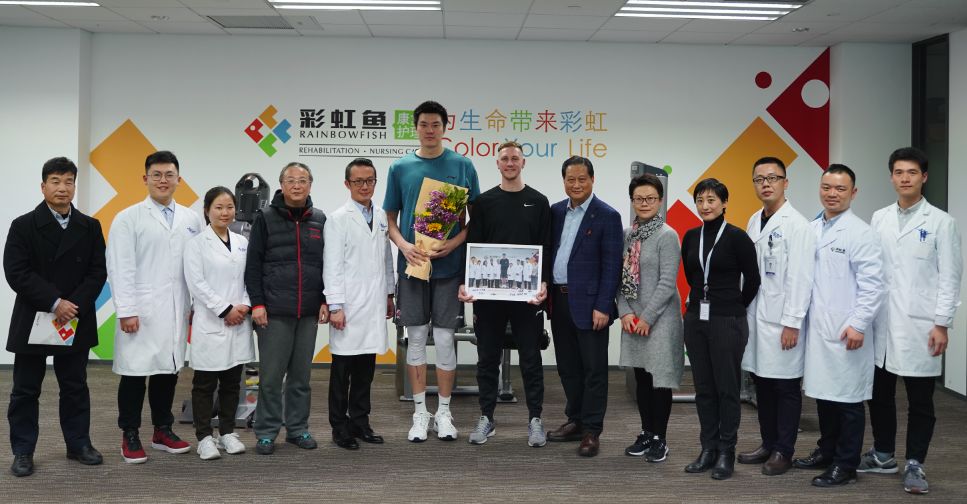 A group photo of Dong Hanlin with the team doctor, physical coach, surgeon, and Rainbow Fish rehabilitation team of Shanghai Shark Club
One hard work, one harvest
Dong Hanlin, who had taken off the crutches, recovers 3 hours a day under the guidance of Director Lin. After returning, he has to work hard on his own. He was very anxious when he saw his teammates playing. He wanted to throw away his protective gear and go to the field to fight with them.
Rehabilitation Day 36:
On the 43rd day after the operation, after the first 5 weeks of recovery, he started a small in-situ jump training on January 7. From the beginning, he tried carefully and slowly became confident that he could jump and he was very happy.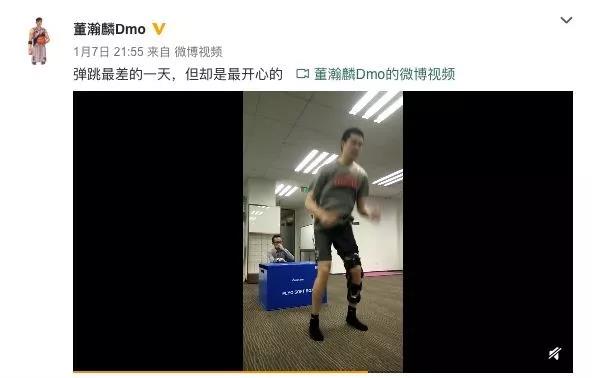 Screenshot image from Dong Hanlin Weibo Dmo Weibo
Rehabilitation Day 38:
On the 45th day after the operation, he tried to take off the brace for part of the training. Without the brace, he felt like he was relieved of the burden. He became more flexible and started to jump of different types and heights.
Rehabilitation Day 47:
On the 54th day after the operation, after the first 7 weeks of rehabilitation, special training combined with basketball began.
On January 18, he started to dribble and ran. He was the king on the court and he was ready to take off.
Rehabilitation Day 59:
On the 66th day after the operation, after the first 8 weeks of recovery, the jumping function became stronger and stronger.
On January 29th, we witnessed the challenge of Dong Hanlin's 75cm, 90cm, and 105cm jump box heights.
Running back and forth quickly across the court to test the ability of joints to withstand pressure in all directions from different angles.
The team behind witnesses success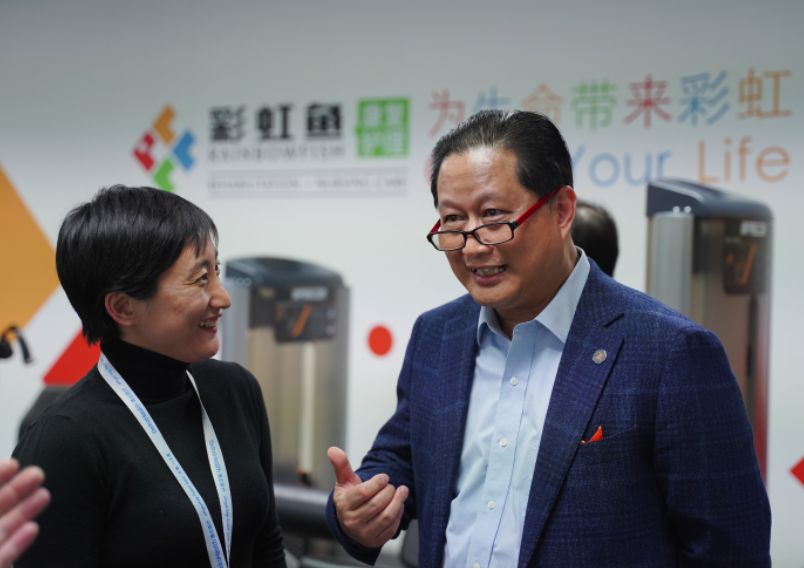 Professor Chen Shiyi, Director of Sports Medicine, Chinese Medical Association, and Dr. Li Peiying, Dean of Rainbow Fish Rehabilitation Center
Professor Chen Shiyi, the surgeon of Dong Hanlin, said at the connection meeting that doctors, rehabilitators, patients, sports team doctors, physical fitness trainers, and coaches are the most perfect combination, and none of them will work. Many of our failures are due to failure to recover well. Dong Hanlin is recovering from Rainbow Fish. Looking at your recovery progress and plan, I know that there is no swelling, no worsening of pain, joint mobility and muscle strength are increasing a little bit, so I feel relieved. This is a very successful case of treatment, rehabilitation, and return to sports.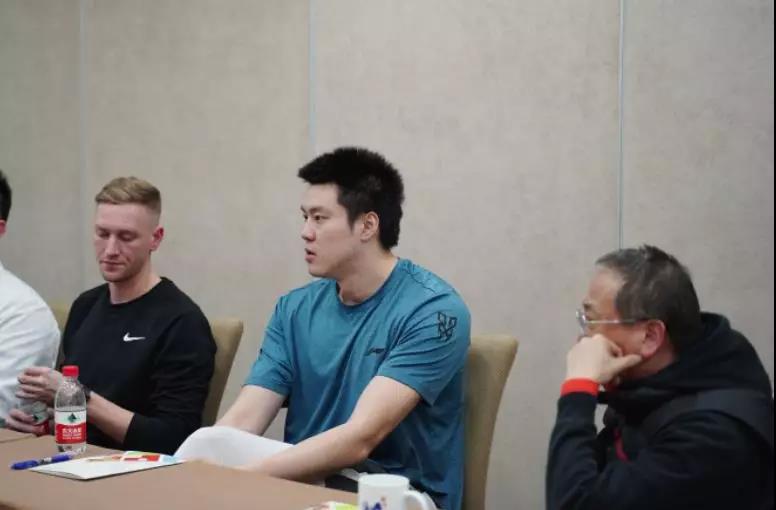 The physical coach Felix Falkenberg, Dong Hanlin, and the team doctor of the Shanghai Sharks Club (from left to right)
Dr. Dong Hanlin's team doctor also expressed his affirmation of Rainbow Fish. He said at the meeting that he thanked Professor Chen and Dr. Lin. One was a professional operation and the other was a professional rehabilitation, so that Dong Hanlin could return to the game so quickly. , I hope that our club athletes can get more of your care and support in the future.
At the meeting, Dr. Fei also said that the actual operation is only half of the success, and the other half is rehabilitation. This time our club has cooperated with Huashan Hospital and Rainbow Fish Rehabilitation, which is a very classic success case.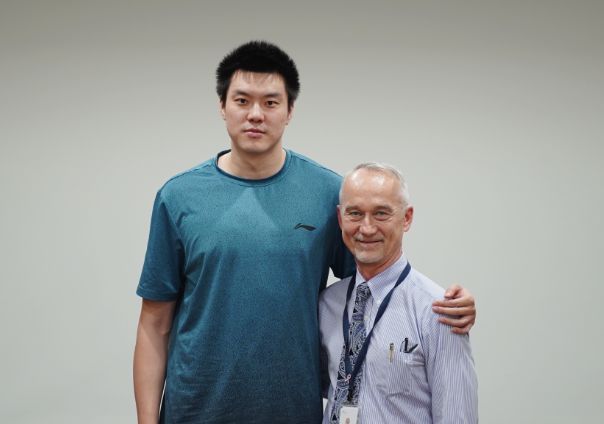 Dong Hanlin and Mr. David Haoidal, CEO of Shanghai Deda Hospital
At the meeting, Dr. Li Peiying, the dean of Rainbow Fish Rehabilitation Center, said that Dong Hanlin's professionalism is a model for our rehabilitation medical staff to learn from. He also hopes that through Dong Hanlin's case, the knowledge of sports rehabilitation can be promoted and more people can know the benefits of rehabilitation medicine. Bringing a higher quality of life and quality of life to people, and benefiting more people.
Dong Hanlin returned from injury
The Shanghai men's basketball team is even more powerful, accumulating energy to make the playoffs!